If you buy this book and want an autograph – you are most welcome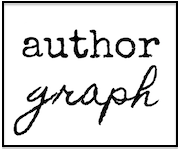 If you want to be the first to hear about new releases from me, sign up here.  Don't worry I will never share your email address and you can unsubscribe at any time.
Currently I am working on the second book of my Steam and Stone Saga "Day of the Plague" and writing Steam and Stone comic series.
Some of my favorite things:
Authors – J.R.R. Tolkien, George R.R. Martin, Terry Pratchett, Mikhail Bulgakov
Movies – "The Lord of the Rings", "Star Wars", "Pulp Fiction", "The Matrix"
TV series – "Game of Thrones", "West Wing", "Lost", "Person of interest", "Californication"